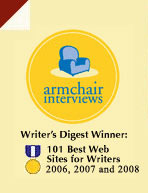 A Good Storyteller Wrote This Book
Kate McCullough, an investigative reporter, is tired of all news stories being censored and gutted. She wants to write a real explosive investigative report and she may have stumbled across a story. Some kind of secretive government communications system is built into the side of a mountain in Alaska that is more than the government admits; it may be the most powerful weapon the world has ever known. Anyone who gets too close to information about the ARC, or opposes the project seems to die, painfully.
While Kate is trying to finds leads to her story, her father unveils that he is the guardian of a secret project built by the world famous scientist Nikola Tesla in 1899 and they are going to make the machine work again. Now Kate and everyone important to her are in danger and someone will do anything to stop them. It can't be her father's project, no one knows about it, so it must be the people from ARC. Can Kate and her new boyfriend David figure out what is going on and save her family or have they just guaranteed everyone's death?
I loved this book! It is full of secret government conspiracies, death threats, and wonderful creative scientific advances explained in terms a lay person can understand. Kate is a woman not to be messed with and by threatening her family, the bad guys just made her that much more determined to bring them down. David is also a smart and talented man with his own secrets, and he is a great partner for Kate in stopping this plot against the government.
There are almost two parallel stories running through the book but involving some of the same people, and I quickly decided that somewhere there would be a connection. You will have to read the book for yourself to find out how the two stories come together.
If you love action, danger, violence, technological advances, and government conspiracies, this book contains everything you enjoy..
I would love to see this book as a movie!
Armchair Interviews says: Lloyd Ritchey is an author to watch!
---
Edge of Your Seat Thriller...A Roller Coaster Ride
When mad-men are determined to destroy the minds of mankind in order to control the world, who do you call? Better yet, who can you trust?
As a veteran writer, Ritchey showcases his talent in this edge of your seat techno-thriller where science and technology act as both enemies and saviors of mankind.
In a stellar marriage of science and suspense, Stormdragon takes a reader on a roller coaster ride of action and danger without giving the him a chance to catch his breath. Open the cover...and hold on tight.
Tom Clancy bounded on the scene in 1992 with The Hunt For Red October. Move over, Tom. It's 2008...make room for Loyd Ritchey.
—J.B. Kohl, author of The Deputy's Widow
---
I can't wait to see what Mr. Ritchey does next!
I really enjoyed "Stormdragon." The premise of the book, which involves the taking over of a top-secret US government project by nefarious forces within the government, is fantastic.
I loved the pacing, I loved the characters, and I had a great time reading to the explosive conclusion. This is a book that screams to be made into a movie, and I hope that one day it is.
For a first novel, it is riveting. I cannot wait to see what comes from him next. Buy it, and read it. You will NOT be disappointed.

—Justin Macumber, Writer/Podcaster
---
The fast-paced scenes in STORMDRAGON play like a feature film. It would make a great movie, provided the producers had an adequate special effects budget! The suspenseful plot had me reading past my bedtime.
I related to the main characters and enjoyed Kate McCullough as a strong, resourceful protagonist and David Hightower as her tough boyfriend and protector. Although Kate is developed as a complete, three-dimensional person, I would like to have known more about her background.
The story is finely crafted and has a strong emotional core that many thrillers lack.
Even though I'm not a technical person, I enjoyed the extreme science and could easily understand the descriptions of the radical, gee-whiz machines and their scientific principles.
Starts with a terrifying mystery, sustains the action and tension, and ends with a bang. Exciting. A totally fun read. Highly recommended!
---
STORMDRAGON was a great summer read! It's a page turner that kept me reading for hours at a time. I enjoyed the characters, the action, and wild science.
After all the mayhem and conflict, the story races to a very satisfying end. FUN & EXCITING.
---

5 Stars, Amazon.com
I thoroughly enjoyed reading Lloyd Ritchey's Storm Dragon. Being an avid reader, I loved the plot; really thought Lloyd developed the characters well and believe his book should be made into a movie!
Storm Dragon is not only an exciting read that is based on the work of a genius, but this action-packed story should really be shown on the big screen. When that day comes, I know I will say, "I read the book in 2010."