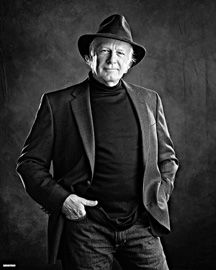 Lloyd Ritchey has authored screenplays (Electric Death), novels (StormDragon, & The Kellsburg Vampire) non-fiction titles, and interactive media. He has produced special effects for stage and screen and performed grand-scale demonstrations of the dazzling electronic apparatus described in StormDragon.
He lives in North Texas with his wife, Christine, who is also an author (books on making jewelry, published by Interweave Press).
When he's not writing, he's throwing Frisbees for his two Border collies.